Wills, Trusts & Estates Lawyers
For the last 40 years, our expert lawyers in Wills, Trusts and Estates have taken the time to understand and craft the right Estate Plan for our clients.

We Can Help
Call us today and let our team help you!
Our Wills, Trusts and Estates Lawyers can help you to do the right thing and protect your years of hard work and legacy for those you love.
or
Contact Us
Our Wills, Trusts and Estate Planning services include:
GGS safeguards original Wills and Powers of Attorney in fireproof vaults, each individually assigned a unique serial number for easy and prompt retrieval, saving loved ones the frustration of having to locate and retrieve the documents from a safe or safety deposit box.
In matters of Probate, GGS provides essential guidance to Executors and Estate Trustees to properly administer the Estate with ease and confidence. We work hard, from beginning to end, to ensure the Estate is concluded in the most prudent and responsible manner and in the least amount of time.
Primary Wills
Secondary Wills (for those with shares in a private corporation);
Powers of Attorney for Personal Care and Property
Family Trusts and Estate Freezes
Estate Probate
Ask a Lawyer
With the growing concern over the spread of the coronavirus (COVID-19) we will help to slow the spread of the virus by offering our services by phone email and remote meetings through Skype and Zoom. Please email karmel@ggslaw.ca for your remote meeting request.
905-639-1222 ext. 224
---
905-632-6977
Angelo Serafini
Bar Admission:
1976
Areas of Law:
Wills and Estates
Real Estate
Corporate and
Commercial
Mediation and
Land Development
Giovanni (Vahn) D'Amelio
Bar Admission:
2016
Areas of Law:
Real Estate
Litigation
Wills and Estates
Helpful Solutions
GGS top rated lawyers believe that individuals and families are unique and deserve the care and respect of ensuring that their Wills, Estates, Trusts, and Powers of Attorney are suitable to their circumstances.
Ready to do your Will? Just fill out our easy-to-use  Will & Powers of Attorney Questionnaire to begin. Couples who complete this questionnaire are eligible for a $50.00 discount.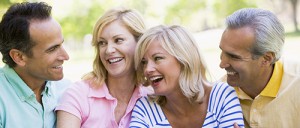 Let our Civil Litigation Lawyers help you protect your rights.