A Closing Real Estate Lawyer advises Buyer-Sellers – precautions to avoid issues and ensure a smooth closing.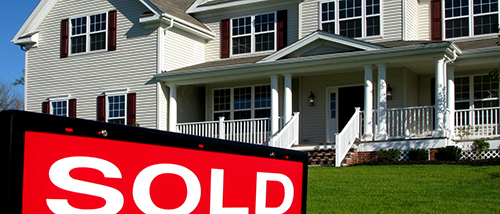 It is unfortunate, but it does happen on rare occasions…
That a buyer pulls up to their newly purchased home and the seller has not cleared out of the home!  And worst of all, it is obvious that it will be a few hours before the seller completely vacates the home. Even the best closing real estate lawyers can't anticipate this issue occurring when closing a deal.
Neither the buyer's lawyer nor the seller's lawyer goes to visit the property, so there is no way for either lawyer to visually assess the likelihood that delivery of vacant possession will be delayed.  When this happens, the buyer is inconvenienced and frustrated and often out of pocket because the movers are waiting to move furniture into the home.
For our buyer clients, we advise them to arrange a visit the day before closing to assess how much or how little has been packed and/or removed by the sellers.  This visual observation is usually a good indicator of whether vacant possession will be delayed.  We also ask our clients to report any concerns to us and their realtor so that communication can be sent to the seller's lawyer and realtor to address the issue with their respective clients.
And, if a buyer wants to be extra careful, there is no harm in driving by the morning of closing to have an outside visual of the property and determine whether things are being moved or whether it appears the home has already been vacated or whether any debris has been left about the property.  After all, the goal is to avoid any issue BEFORE money is paid over to the seller's lawyer.
Closing Real Estate Lawyers advise
At our firm, we always ask our seller clients "when do they expect to be completely out of the property".  This is particularly important where the parties are selling because of a separation and one has remained in the home.  Regardless of why people are selling, we aim to avoid any misunderstandings on the part of our clients.
Our advice is to be out no later than 1pm but preferably by 11am the day of closing.  This is what we tell our clients to ensure there are no surprises that create animosity and discontent between the sellers and the buyers; and of course, potential litigation.
We also advise our clients to ensure they leave their home in a broom-swept condition free of any debris, such as old furniture, unwanted lawn furniture, and other things a seller may presume buyers would appreciate having.  This approach has always worked well for our clients.
At GGS, we are proactive in trying to avoid problems and ensure a smooth and happy real estate closing.
Article written by Karmel Sakran
Readers may contact Karmel Sakran at 905-639-1222 ext. 224
Burlington, Hamilton, Milton, Mississauga, Guelph
Real estate is a regulated profession in Ontario. All all salespersons and brokers must be registered with the Real Estate Council of Ontario (RECO).